Program Structure
---
Academics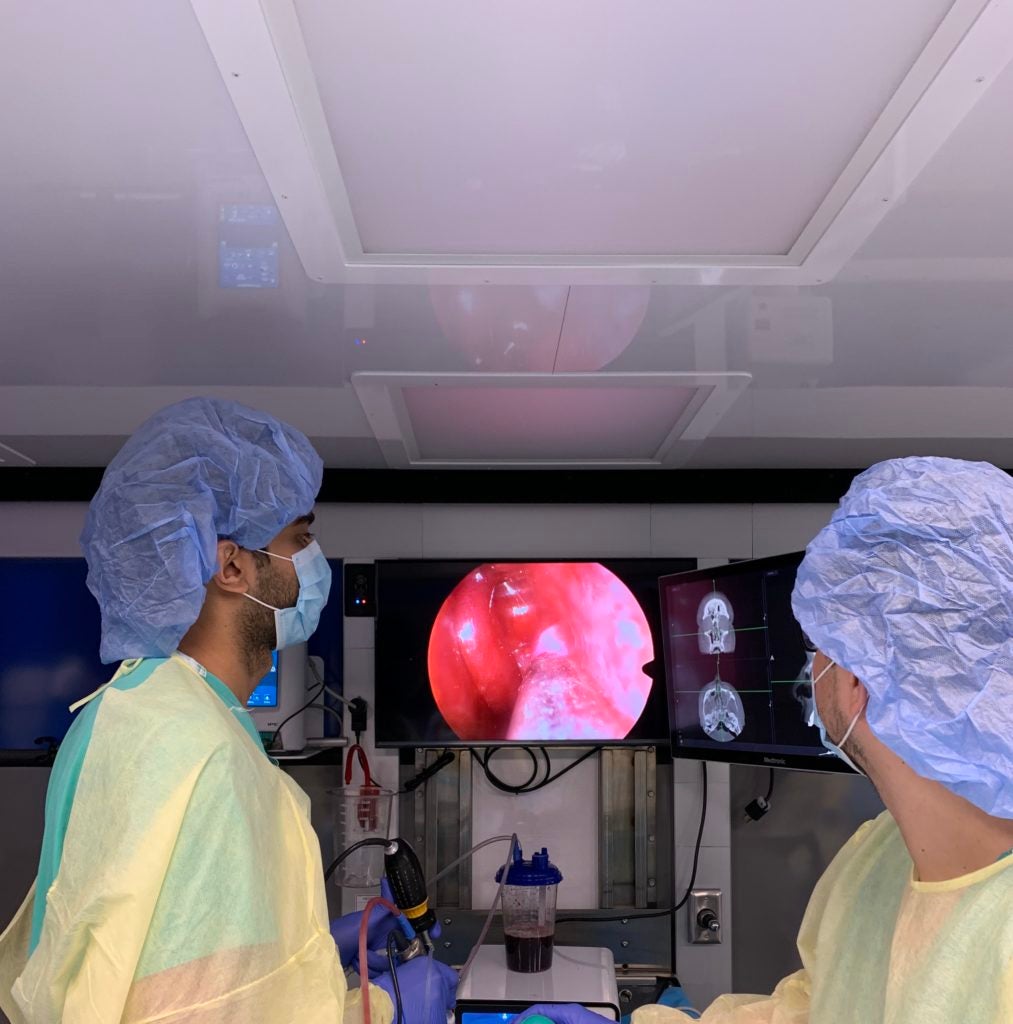 Didactics are held every week on Thursday mornings. During these sessions, our Department's Physician Assistants are responsible for managing the ENT pager, which allows residents to enjoy protected academic time.

In the summer months, didactic sessions are primarily hands-on. Residents gain practical experience via a suturing workshop, a hands-on session to practice local reconstructive flaps, a sinus/skull base dissection course, a laryngology simulation workshop (developed by one of our laryngologists, Dr. Grant, and attended by multiple residency programs), ultrasound training, a bronchoscopy/airway session, a temporal bone dissection course, and a facial trauma course.

In the fall through spring, residents attend weekly Department Grand Rounds and participate in COCLIA (Comprehensive Otolaryngologic Curriculum Learning through Interactive Approach), a nationwide Otolaryngology curriculum that was developed by our very own Program Director, Dr. Malekzadeh. Residents also attend tumor board and monthly morbidity and mortality conferences.

Additionally, journal clubs and Otology case conferences are held quarterly. A hands-on temporal bone conference and dissection course is held throughout the year for PGY-2 residents, and an annual temporal bone dissection day is held annually for all residents.

Our PGY-3 residents complete a 4-month research block as described on the Research page. They also attend a five day-long temporal bone course at the Michigan Ear Institute.
Our PGY-4 residents attend an allergy course sponsored by the American Academy of Otolaryngic Allergy.

In addition to our strong and well-balanced formal academic sessions, our residents frequently cite the Department's receptiveness to feedback and constant desire to improve as one of the features that they really appreciate about our program. Residents meet with the Program Director, Dr. Malekzadeh, on an informal basis every other week to discuss educational aspects of the training program and to identify and resolve any problems that arise.
Grand Rounds and COCLIA
In the fall through spring, the schedule on Thursday mornings consists of a forty-five minute resident presentation followed by an hour-long faculty or guest faculty presentation for Grand Rounds. This is then followed by COCLIA.
7:45am – 8:30am, Resident Presentation
8:30am – 9:30am, Faculty/Guest Lecture
10:30am – 12:00pm, COCLIA Session
Annual Events
ORL Boot Camp
Georgetown hosted the 10th Annual ORL Emergencies Boot Camp in July under the leadership of Sonya Malekzadeh, MD. Multiple residency programs from all over the Mid-Atlantic region send over 40 residents to attend the one day course. Our residents found the course extremely helpful and a great crash course before their first otolaryngology year.
Roy B. Sessions Day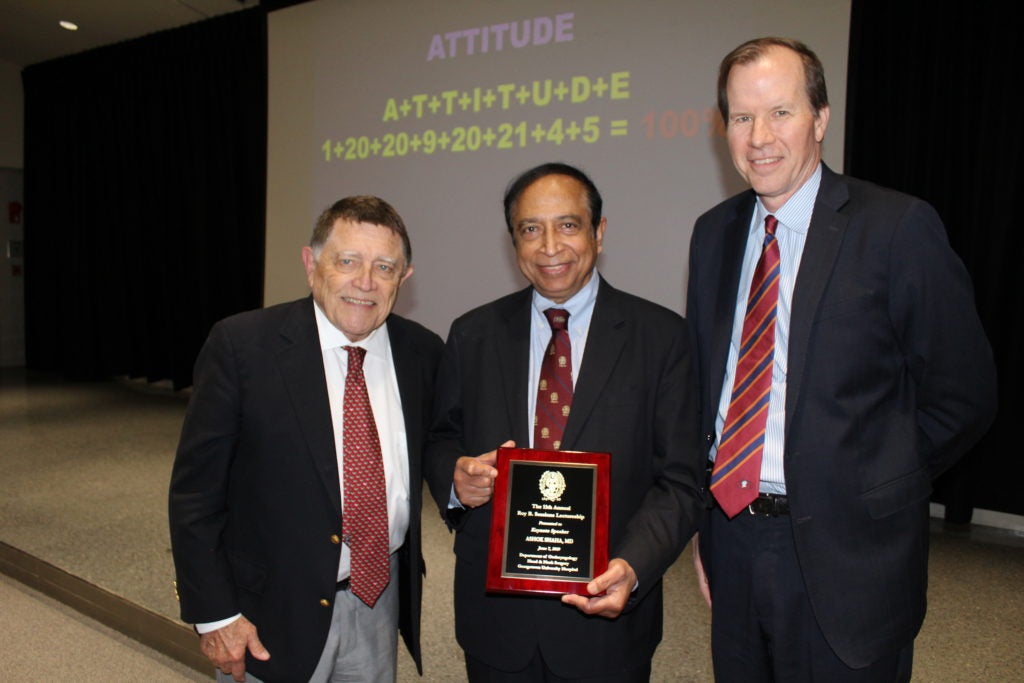 Every June, our Department holds an event in honor of our former Chair, Dr. Roy B. Sessions. On this day, our residents present their research, and a guest lecturer provides a keynote speech. This year's distinguished guest speaker was Dr. Ashok Shaha, a Head and Neck surgeon from Memorial Sloan Kettering.