Curriculum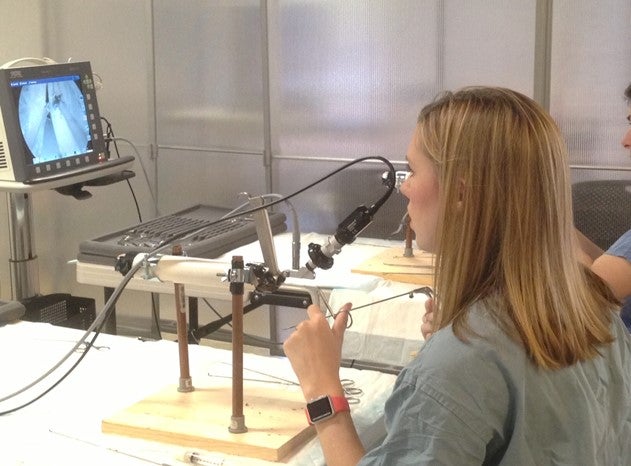 Resident education is a primary focus of our training program. Our goals are to teach quality and compassionate patient care, provide exposure to clinical research and to instill a practice of lifelong learning. Our Department's commitment to training exceptional otolaryngologists is reflected in the robust collection of conference, lecture, and course offerings.
Thursday mornings are dedicated to education including Grand Rounds and teaching conferences. During these sessions, our Physician Assistants are responsible for managing the pager, allowing residents protected academic time.
In the summer months, the education centers on a simulation-based program. The MedStar Simulation Training and Education Lab (SiTEL) facility provides hands-on learning opportunities for residents and students. Our faculty lead several simulation-based training sessions annually. Residents gain practical hands-on experience via a suturing workshop to practice local reconstructive flaps, a sinus/skull base dissection course, a laryngology simulation workshop, ultrasound training, a bronchoscopy/airway session, a temporal bone dissection course, and a facial trauma course. The annual ORL Emergencies Boot Camp, established by our Program Director, is attended by residents from all over the country.
September through June, the Department Grand Rounds begin with a resident presentation followed by a faculty or guest lecture. The remainder of the morning focuses on an otolaryngology core curriculum delivered by our faculty in an interactive and adult-centered learning format. The two-year rotating curriculum is structured around 6-week specialty blocks. The content includes case-based studies, journal clubs, surgical procedure review, anatomic dissections, and COCLIA (Comprehensive Otolaryngologic Curriculum Learning through Interactive Approach), a national Otolaryngology curriculum developed by Dr. Malekzadeh.
Departmental Conferences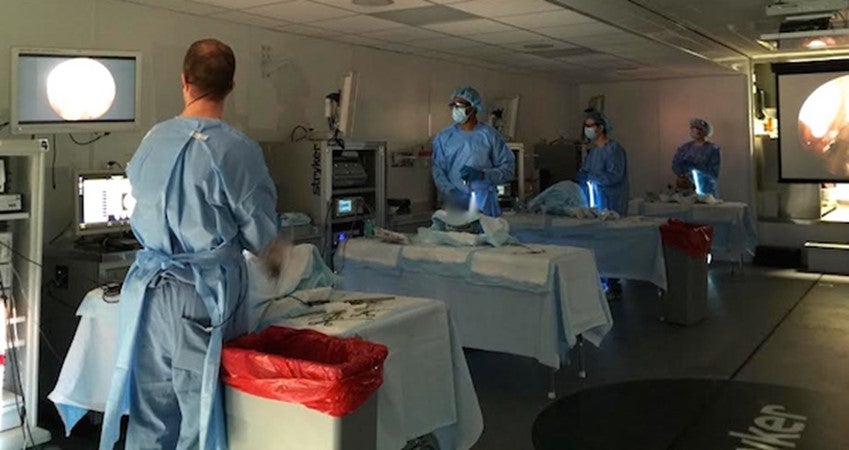 Multidisciplinary Head and Neck Tumor Board: weekly at Georgetown and each affiliate hospital
Morbidity and Mortality
Skull Base conference
Otology case conference
Pathology conference
Journal club
Departmental Courses
Temporal bone dissection course: held throughout the year for PGY-2 residents
ORL Emergencies Boot Camp: annually for PGY-2 residents
Temporal bone/lateral skull base dissection course: annually for all residents
Laryngeal dissection course: annually for all residents
Sinus dissection course: annually for all residents
Trauma cadaver course: annually for all residents
---
External Course Opportunities
Temporal bone dissection course: PGY-3 residents
SimFest: PGY-3 residents
American Academy of Otolaryngic Allergy course: PGY-4 residents