ORL Emergencies Boot Camp
Georgetown hosts an annual ORL Emergencies Boot Camp each July under the leadership of Sonya Malekzadeh, MD. Now in its 11th year, we welcome over 50 residents from Mid-Atlantic region to this one day course, designed to onboard junior residents with knowledge and skills to successfully manage bleeding and airway emergencies.
Due to COVID-19 restrictions, this year's event was replaced with a 2-hour fast-paced Virtual ORL Boot Camp: It's 3am, do you really want to call your attending? https://orlbootcamp2020.wixsite.com/oto3am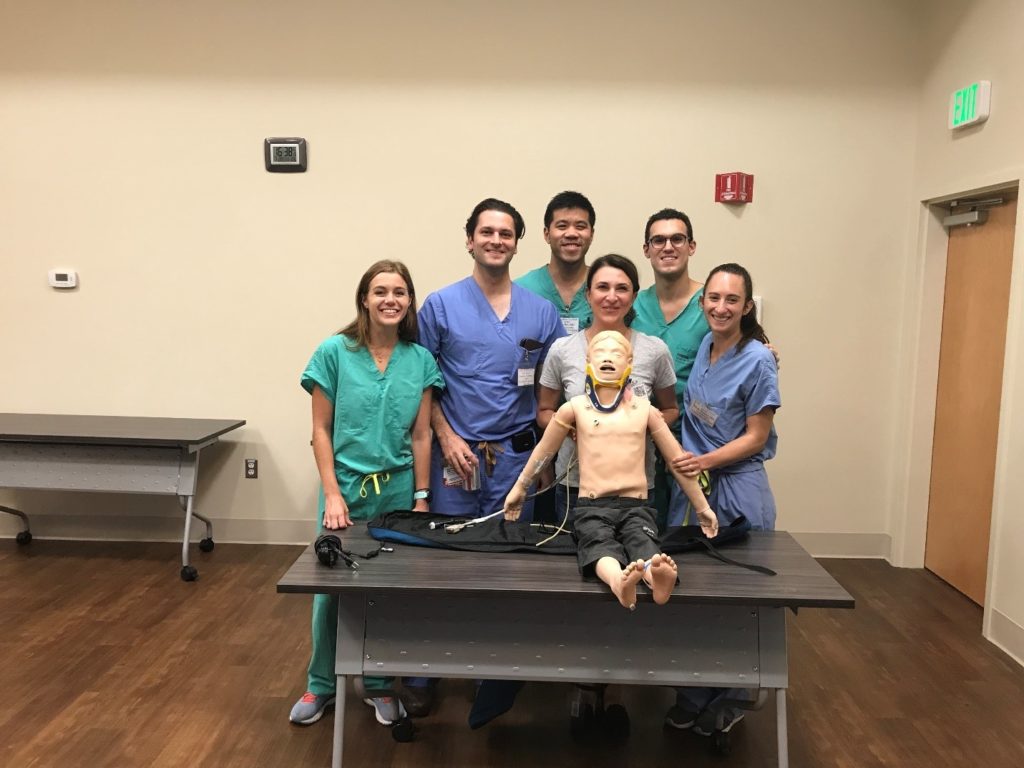 Roy B. Sessions Day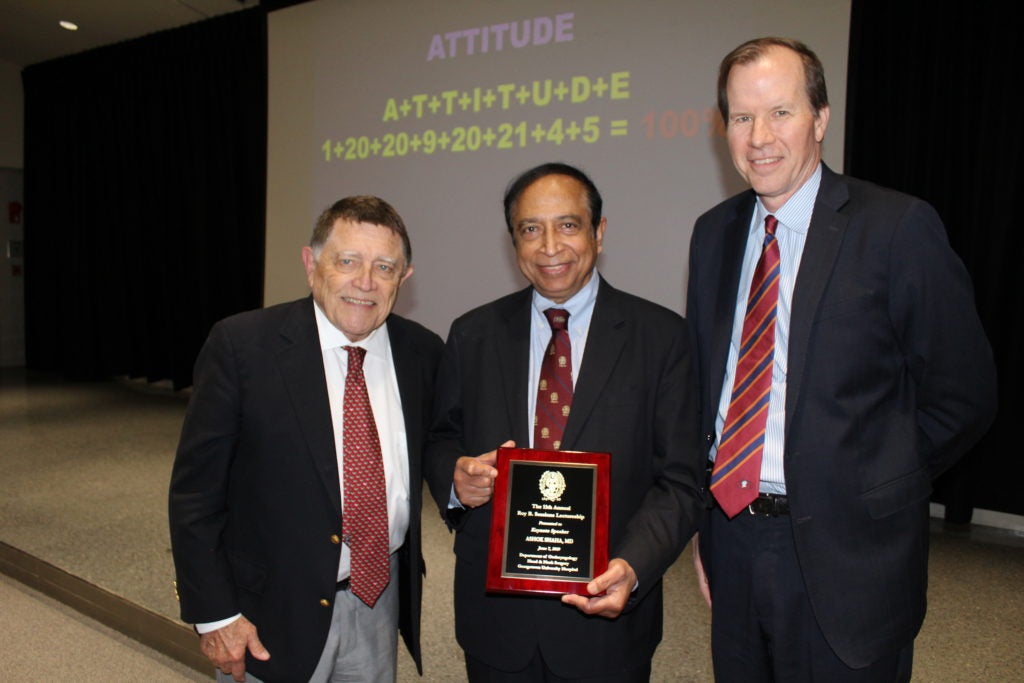 Every June, our Department honors our former Chair, Dr. Roy B. Sessions. Residents present their research, and distinguished guest speaker delivers a keynote lecture.
2019 Dr. Ashok Shaha 

Thyroid Cancer – The Last Decade
2018 Dr. Richard V. Smith

Evolution in Laryngeal Cancer Treatment
2017 Dr. Mark Persky

The Changing Paradigms of 
Paraganglioma Treatment
2016 Dr. Lucian Sulica

Current Concepts in Vocal Fold Paralysis
2015 Dr. Chris Holsinger

Transoral Robotic and Endoscopic Head and Neck Surgery and 
Its Role in the Multidisciplinary Treatment Paradigm
2014 Dr. Terrence A. Day

Diagnosing the Early Stages of Oropharyngeal Cancer
2013 Dr. Dan Deschler

Making the Extraordinary Ordinary
2012 Dr. Robert Sofferman

Hyperparathyroidism Imaging and Management
2011 Dr. Gayle Woodson

Management of the Recurrent Laryngeal Nerves in Thyroid and Parathyroid Surgery
2010 Dr. David Eisele

Parapharyngeal Space Neoplasms- New Perspectives
2009 Dr. Randal S. Weber

Evolution of Head and Neck Cancer Care:  From Scalpel to Targeted Therapy