Sonya Malekzadeh, MD, FACS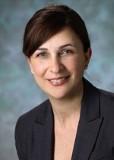 Director, Residency Program
Professor
Georgetown University Hospital Gorman Building 1st Floor
Office: 202-444-8186
Specialty: Otolaryngology
Medical School: George Washington University, 1993
Internship Program: George Washington University Hospital, 1995
Residency Programs: University of Maryland, 1999
Special Interests: Head and Neck Cancer, Sinus Surgery, Sleep Apnea
Dr. Malekzadeh received her medical degree from George Washington University School of Medicine, where she also completed her internship in general surgery. After fulfilling her residency in Otolaryngology-Head and Neck Surgery at The University of Maryland, she joined the faculty in the Department of Otolaryngology-Head and Neck Surgery at Georgetown in 2001.
At Georgetown University Hospital, Dr. Malekzadeh is the residency program director for the Department of Otolaryngology. She also served as the Director of Medical Student Education for Otolaryngology from 2001 to 2009. She is an active member of the Committee on Medical Education and Subcommittee on Evaluation and Assessment at Georgetown University Medical School.
Dr. Malekzadeh's research interests focus on surgical education and simulation training, including evaluating the role of low-cost task trainers in otolaryngology. She designed the ORL Emergencies Boot Camp and continues to direct this annual course at Georgetown. Dr. Malekzadeh developed COCLIA (Comprehensive Otolaryngologic Curriculum, Learning through Interactive Approach), an on-line resident educational tool that is now utilized by many otolaryngology programs. She has been honored twice with the Outstanding Teaching Award for her educational efforts within the Department of Otolaryngology.
Dr. Malekzadeh is actively involved with the educational endeavors of the American Academy of Otolaryngology-Head and Neck Surgery Foundation (AAO-HNS/F). As the Education Coordinator (2011-2015), she led the development and execution of the education strategy and coordinated the core curriculum of the Foundation. She is an Associate Editor for the Academy's journal, Otolaryngology-Head and Neck Surgery and is a member of numerous educational societies, including The Society of University Otolaryngologist and The Association for Surgical Education.