Jessica H. Maxwell, MD, MPH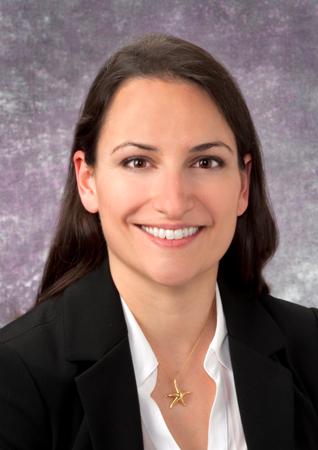 Associate Professor, Department of Otolaryngology
Washington DC VA Medical Center
Washington DC VA Medical Center
50 Irving Street, NW
Washington, DC 20422
Phone: 202-745-8000
Specialty: Head and Neck Cancer
Medical School: University of Michigan Medical School, 2009
Residency: University of Pittsburgh Medical Center, 2014
Fellowship: Head and Neck Advanced Surgical Oncology, University of Pittsburgh Medical Center, 2015
Special Interests: Head and Neck Cancer, HPV-Related Cancer, Robotic Assisted Surgery, Salivary Gland Disease, Thyroid and Parathyroid Surgery, Sleep Apnea and Sleep Surgery
Dr. Maxwell, MD, MPH has been a faculty member in the Georgetown Department of Otolaryngology – Head and Neck Surgery since 2015. Dr. Maxwell is a graduate of University of Michigan Medical School and the University of Pittsburgh residency program. She completed her fellowship in head and neck cancer surgery with advanced training in the management of all types of head and neck cancer, including transoral robotic and laser surgery.
Dr. Maxwell oversees the Head and Neck Surgical Oncology Program at the VA Medical Center in Washington DC. She is an integral member of the VA Medical Center's multidisciplinary head and neck tumor conference. This conference also includes radiation therapists, medical oncologists, radiologists and speech therapists to provide new cancer patients with a team approach to their treatment and surveillance.
Her areas of clinical interests include transoral robotic surgery, endocrine surgery, salivary gland abnormalities, and obstructive sleep apnea. Her research interests include HPV in head and neck cancer and salivary gland disorders.